FRAGMENTS: An Archeology of Memory
Inland Empire Museum of Art, 2017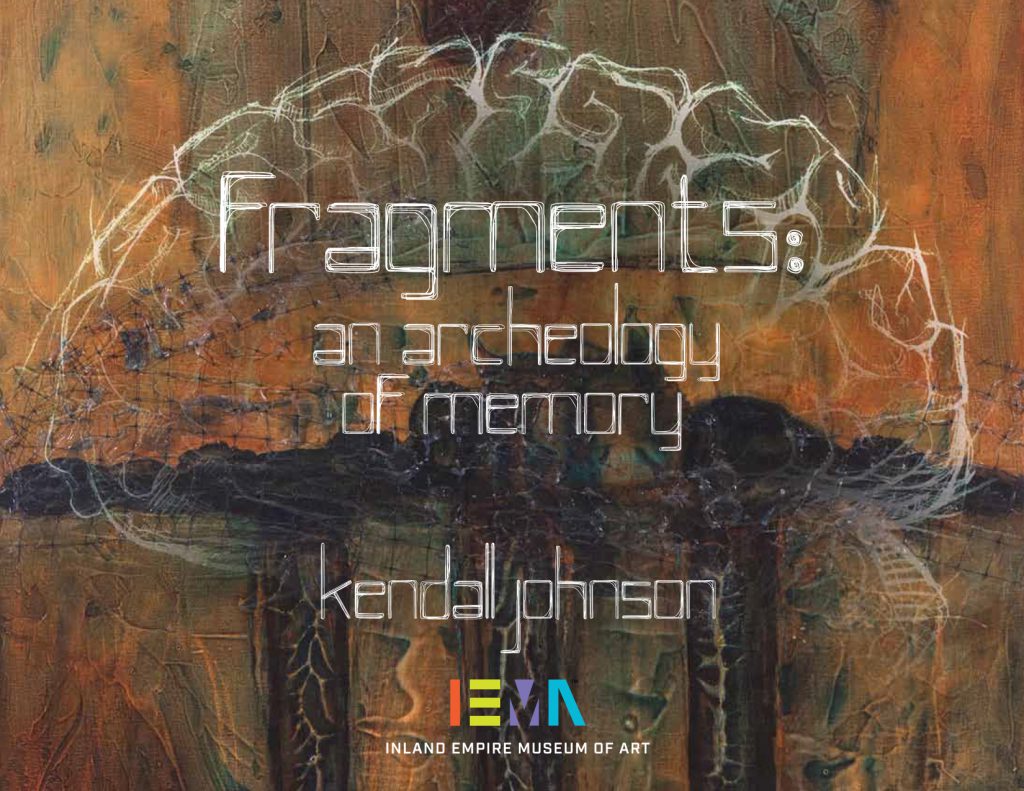 From the Introduction:
It's been fifty years since I returned from Vietnam and it has never been easy to speak about the experience. I served for six months in and out of the war zone as a deck hand on a destroyer providing artillery support for marine ground action in and around the DMZ, interdiction of coastal vessels, bombardment of enemy positions above the DMZ and participation on Operations Thayer, Market Time and Sea Dragon; enough that our destroyer squadron DESRON 9 earned the only commendation given to destroyers for sustained combat since WWII. Some 7 of the 12 ships in the squadron were hit by shore artillery and missiles. I say this without pride or authorship as I can't remember much of it. Mostly fragments and disconnected scenes.
Selective amnesia and various dissociative phenomena had followed me home. I did write several poems about returning but I look upon my memories of the time as some kind of anthropological evidence to which I can only half relate. Recalling disconnected fragments is different than constructing narrative, however. This year—a half century following my return in 1967—I am determined to look at the memory fragments more closely and make more sense of the experience. These paintings show my attempts at placing those fragments in a fuller and more meaningful perspective. It's an experiment that continues.
I exhibited the writings and paintings at the Inland Empire Museum of Art in 2017. This book is the exhibit catalogue, published by IEMA and is available through their kind auspices.
From the Commentary:
Johnson's Fragments exhibition offers something quite different, a choreographed, dance-like interplay of words and images that is both dynamic and remarkably subtle. To learn of the violent realities that underlie these images, some harsh, some remarkably gentle and restrained, is to witness the delicate excavation of memories long buried, and, perhaps most important, how the recovery process can look and feel, how it happens in the process of painting and writing.
Marjorie Harth Hines
Emerita Professor and Director,
Pomona College Museum of Art
---
---
---
---
---
---